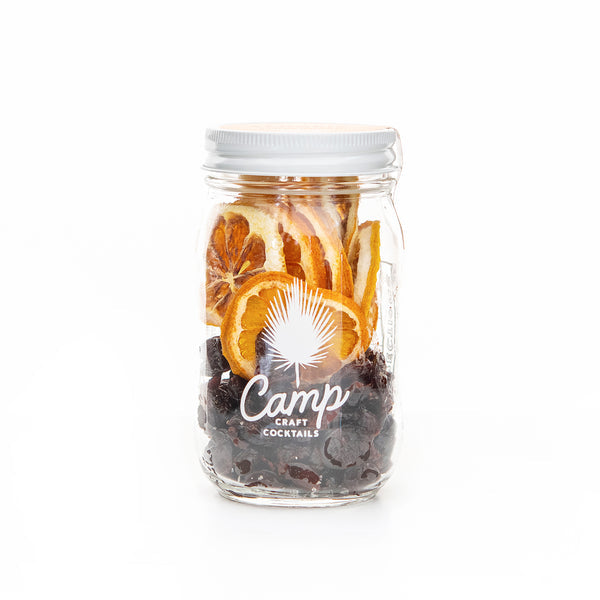 Camp Sangria
Original price
$25.00
-
Original price
$25.00
Sangria is the ultimate travel companion. At home away from home, never-met-a-stranger, pull-up-a-chair-and-tell-me-your-story Sangria. In any tucked and far away corner of this lovely world, Sangria can fill all the cups of those that gather there with ease.
Ingredients: Orange, Lemon, Cherry, and Citrus Infused Non-GMO Vegan Cane Sugar
Infuse with: Vodka, Gin, Tequila, Rum, Bourbon, or Hot Water for zero-proof recipe.
Instructions: Fill your Sangria Camp Kit with liquor. While it's great with any, we like rum or cognac. Refrigerate for three days to infuse, then strain into another container. Makes eight cocktails.
Mix it Cold: Add a 1.5 oz strained shot into a glass of ice, top with red wine, and stir. Garnish with a half orange slice.
Mix it Hot: Add a strained 1.5 oz shot to your favorite mug of fruity, hot tea. Garnish with a slice of lemon.
Mocktail: Fill your Sangria Camp Kit with hot water, shake, and allow it to cool. Makes eight zero proof cocktails. Add a strained 1.5 oz shot to a glass of crushed ice and top with a citrus based bubbly water. Add a reusable straw.
Availability:
Only 1 left!